Dermapen Skin Needling at The You Clinic
Dermapen Skin Needling, also known as Micro-Needling or Collagen Induction Therapy is a remarkable, non-laser, non-surgical treatment that triggers the skin to stimulate collagen production and freshen and restore healthier skin tissue.
It is a safe treatment where we use a segmented delivery of micro-needles, creating micro-injuries to the outer surface and inner layers of skin. As a result, the micro-injuries along with the application of active skincare correctives encourage the body's innate ability to repair itself to its best potential.
The benefits are to correct the overall health and appearance of the skin across ALL concerns at the same time. It will assist initially with the skin's luminosity, smoothness, hydration and brightening. In the long term, it will strengthen & stimulate the deeper layers creating volumisvolumizinging collagen and elasticity, this is important, by dramatically increasing the deeper collagen it will result in further restorative results on the surface such as fine lines and wrinkles, the reduction of redness, smooth the skin's texture and blur the appearance of pores, acne, pigmentation and other blemishes. With frequent return visits, it will additionally aid in the long-lasting healthy and healing abilities and revise the skin back to a more youthful state.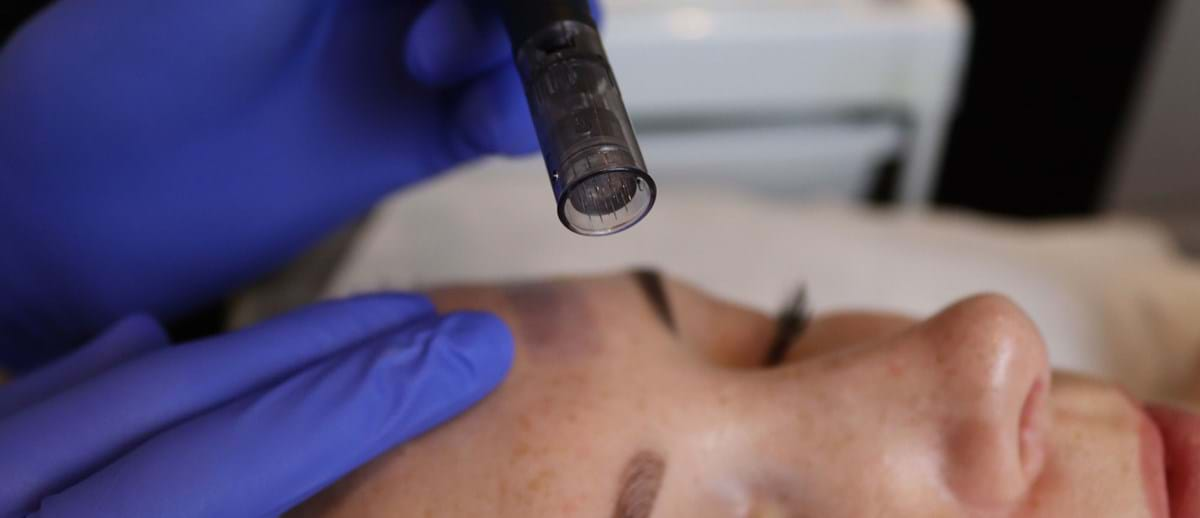 The major benefits of skin-needling are:
Ageing skin – Helps to restore skin firmness, tightness and texture, plumping fine lines and wrinkles, improving eye area, lip area and overall softness and glow.
Acne and Scars – Helps to reduce the appearance of all scars, including those by acne, surgery, injury and chicken pox marks. Kills leading causes of bacterial inundation and induces the repair of the skin's oil gland system so it can normalise and oil flow feels balanced.
Pigmentation – Lightens pigmentation marks and encourages the repair and resistance against further pigmentation issues.
We recommend a minimum of 3 treatments taken 2-6 weeks apart depending on the skin concern.
A skin consultation is required 1 week prior to treatment to enable us to access treatment suitability, discuss aftercare and advise on pre/post treatment home-care requirements. An Uber Peel Patch test may be carried out if required. Photographs are taken and appointments scheduled. Price £25 (redeemable against a course of treatments)
| | Price | | Course of 3 Treatments | |
| --- | --- | --- | --- | --- |
| Face & Neck | £195 | | £526.60 | |
| Face, Neck & Décollete | £250 | | £675 | |
| Face with Mandelic Skin Peel | £225 | | £607.50 | |
| Stomach/Stretch Marks with Mandelic Skin Peel | £225 | | £607.50 | |
Pre & Post treatment products will also need to purchased. To be advised by your Skin Therapist during consultation.
Acne Scarring before and after skin needling treatment.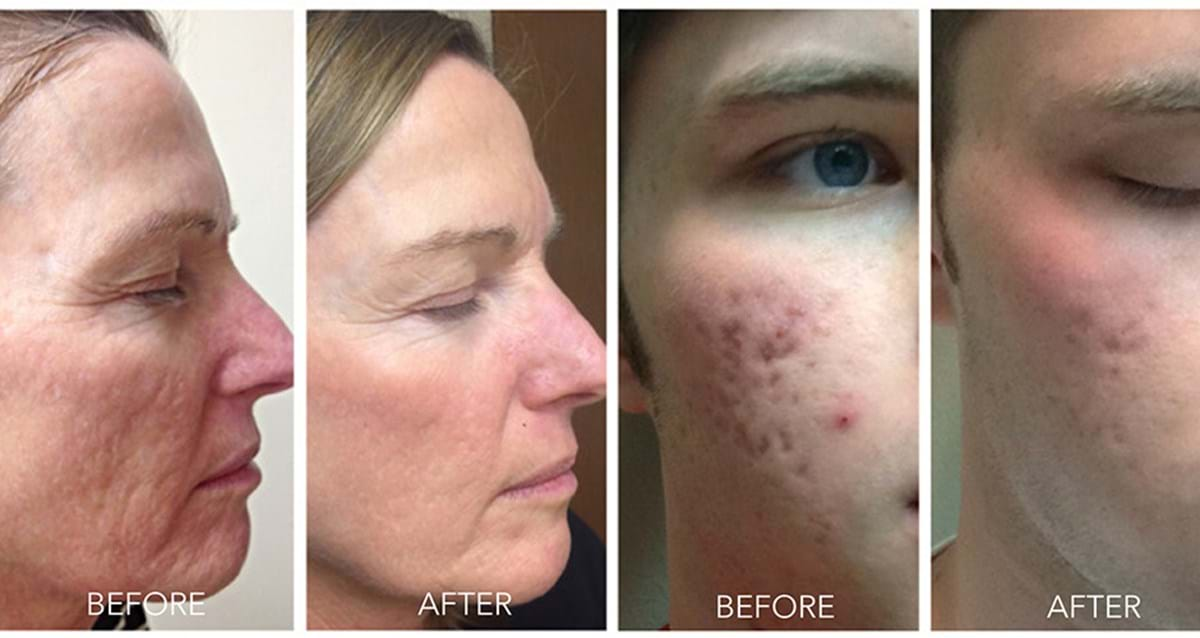 Stretch Marks before and after skin needling treatment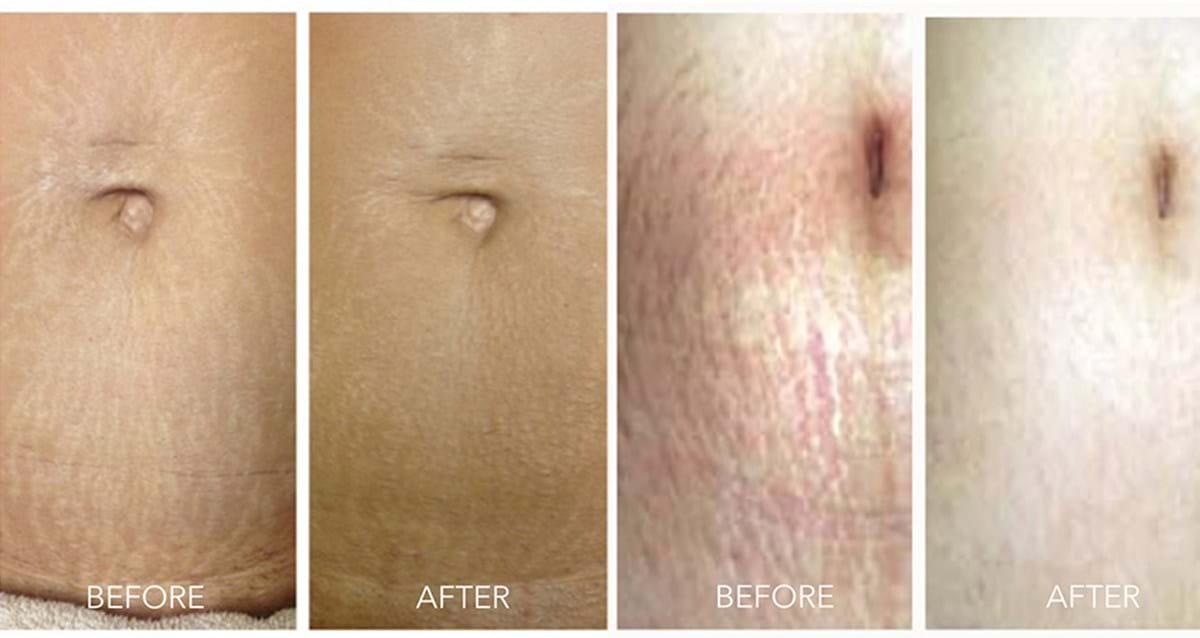 Wrinkles (left), Body Areas (right)
Wrinkles (left), Body Areas (right) before and after skin needling treatment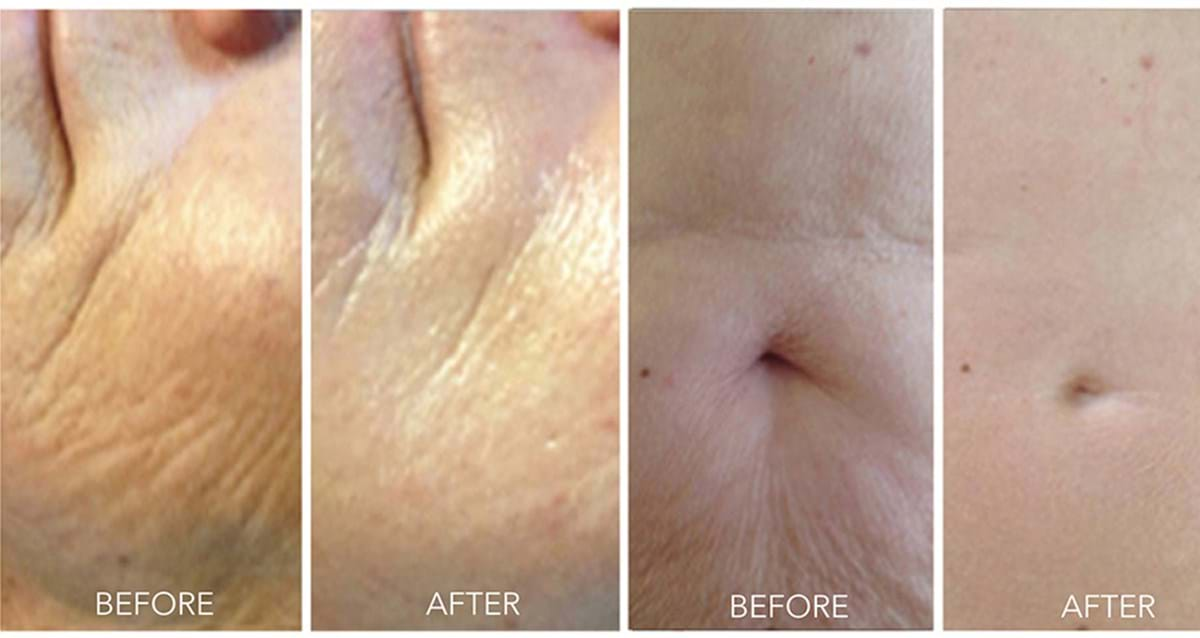 Chin (left), Under Eye (right)
Chin (left), Under Eye (right) before and after skin needling treatment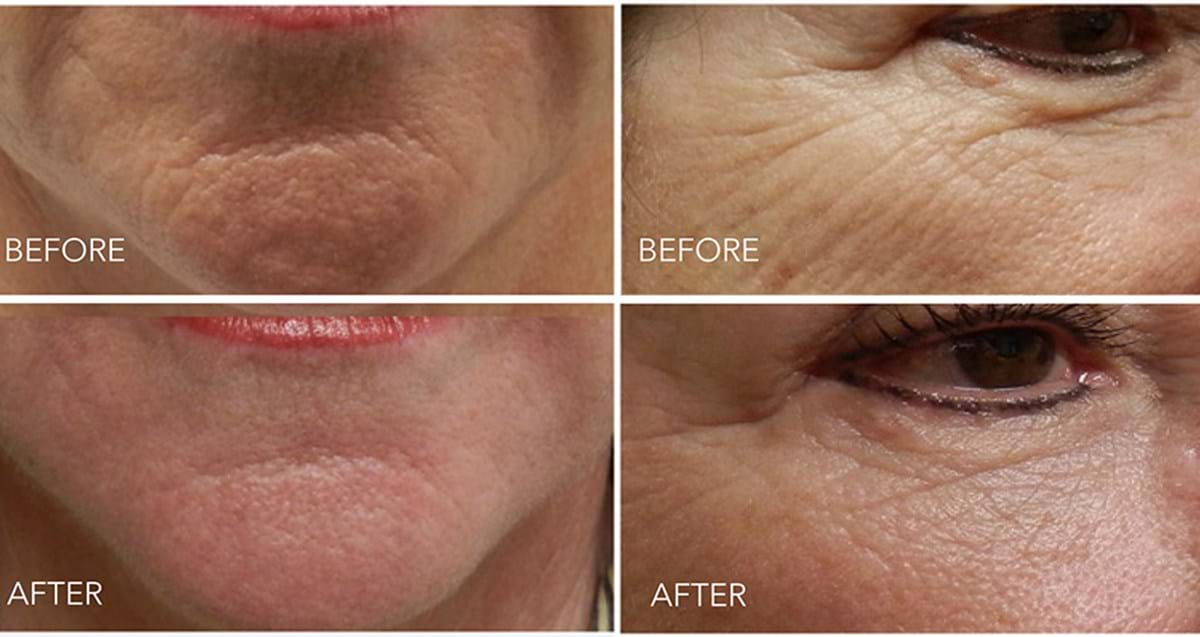 Pigmentation before and after skin needling treatment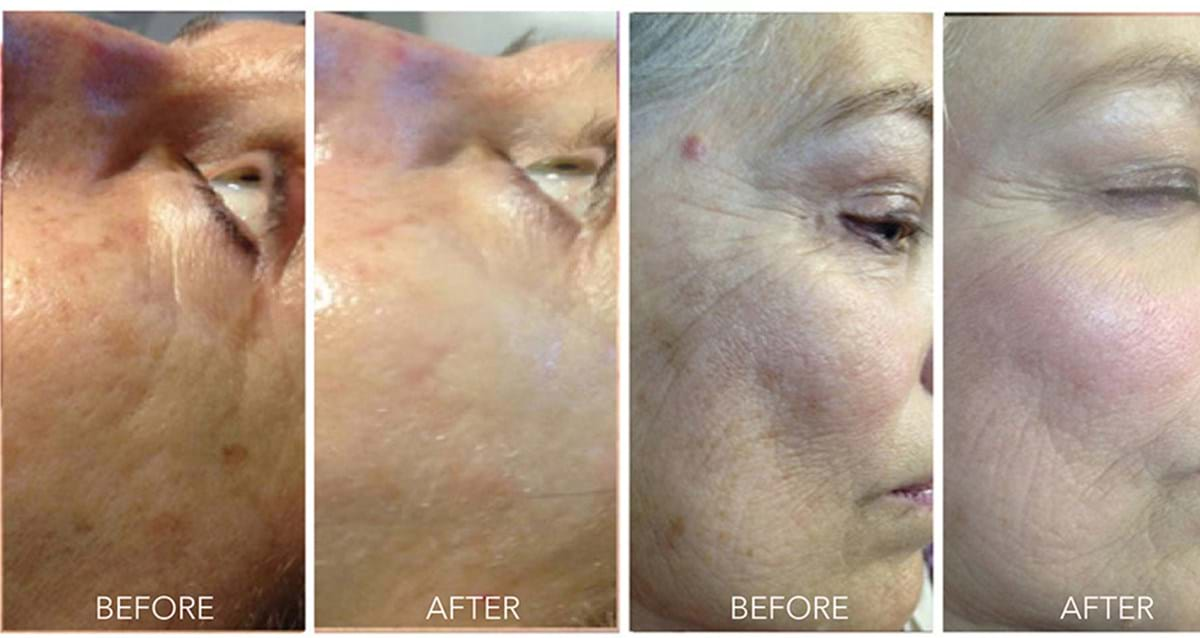 Post Skin Needling What Can I Expect?
24-48 hours post-treatment your skin will likely feel a little tight, can feel warm and appear slightly flushed. During this period do not apply make-up unless it is mineral based. It is important you only use the aftercare products as instructed. It may feel dehydrated and thirsty for up to a week, this is normal. Keep applying your aftercare products liberally. Treat the skin gently, do not use wash cloths or sponges. If your treatment included the Uber peel and your skin is peeling, let it do this naturally, do not pick at skin. Limit time outdoors to minimise sun exposure, during this peeling stage. SPF must be liberally applied and worn every day, even when cloudy. If in direct sunlight, SPF should be reapplied every 2 hours.
Please note: Skin needling is not suitable for anyone who is pregnant, breastfeeding, has current active coldsores, recent cancer within 5 years, scleroderma, collagen vascular diseases or cardiac abnormalities, blood-clotting problem, any issues with poor wound healing or easily bruised, is taking blood thinning medication such as Warfarin or Heparin; taking immunosuppressant medication, has taken Roaccutane/Accutane within the past six months, had facial surgery including the removal of benign lesions in the area within 6 months, any scars less than 6 months old, Botox or Fillers within 4 weeks before the treatment.