Medik8 skin peels at The You Clinic
Chemical Peels are one of the most popular and effective non-invasive cosmetic procedures performed to rejuvenate and revitalise the appearance of the skin. Medik8 Skin Peels offer a unique selection of intelligently combined acids to tackle a wide array of skin conditions such as pigmentation, acne and ageing, with minimum irritation but maximum results: Glowing, luminous, hydrated skin!
Using the best available active skincare ingredients at home, coupled with a bespoke combination of regular skin peel treatments, your best skin could be right around the corner.


This Medik8 programme is a personalised plan for your skin health. Compromising of 8 in-clinic appointments.
This Medik8 programme is a personalised plan for your skin health. Compromising of 7 in clinic appointments.
1st appointment - pre-peel consultation. Discuss your skin goals and work out the best in-clinic and at-home regime for you. Includes patch test. Your skin will need 2 weeks to prep with home care before starting the professional peels. Take photographs. Book your next appointments as follows;
2nd to 7th appointment - personalised skin peels in-clinic taken 2 weeks apart.
| | |
| --- | --- |
| 12 Weeks to WOW course | £475 |
| Single Treatment | £95 |
Pre & Post-treatment products will also need to purchased. To be advised by your Skin Therapist during consultation.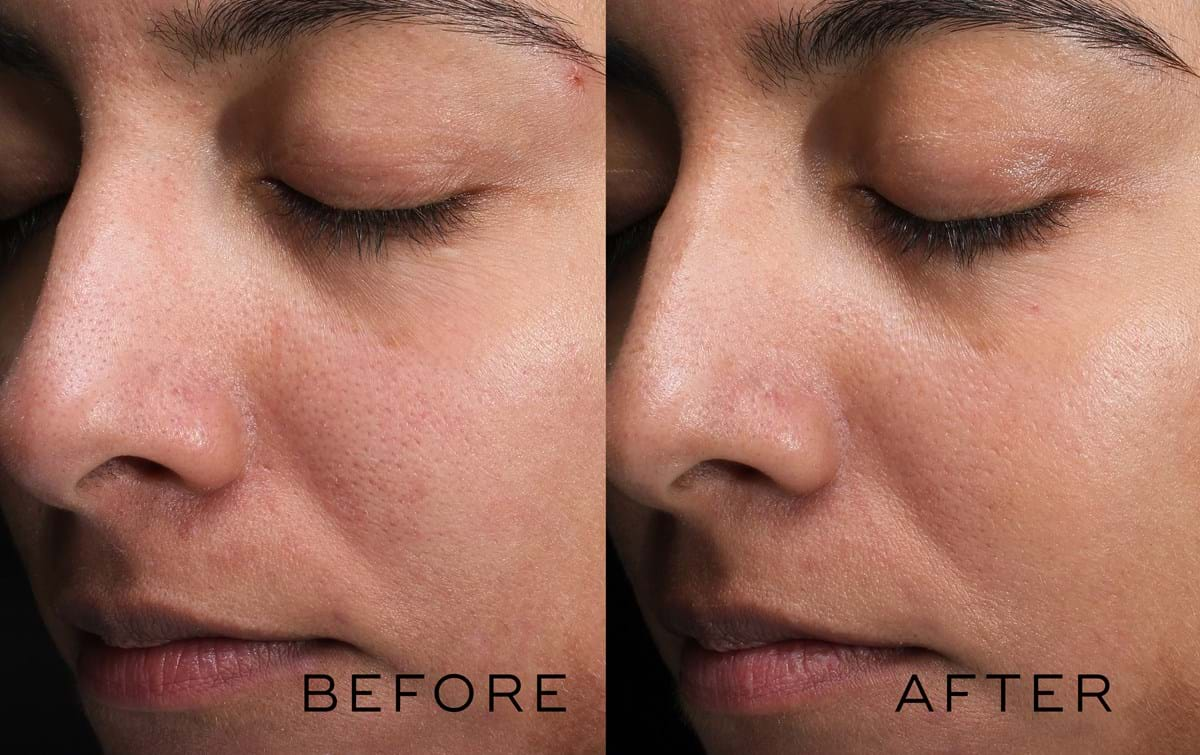 Post-Peel What Can I Expect?
24 hours post-peel your skin will likely feel a little tight and appear slightly flushed. It is important you use the aftercare products as instructed. Treat the skin gently, do not use wash cloths or sponges. Allow the skin to peel naturally, do not pick at skin. Limit time outdoors to minimise sun exposure. SPF must be liberally applied and worn every day, even when cloudy. If in direct sunlight, SPF should be reapplied every 2 hours. 
Can I Just Have One Peel To Improve My Skin?
It is possible to just have a single peel, but we recommend a course of 6 to really see the long-term skin benefits. It's a little like going to the gym; you can go occasionally but the real results will come when you commit to an ongoing programme.
Please note: Not suitable for anyone who is pregnant or breastfeeding; has active cold sores or history of herpes simplex; skin with open wounds; sunburnt skin, excessively sensitive skin; dermatitis, eczema or psoriasis; inflammatory rosacea; history of allergies; rashes or skin reactions; sensitive to any of the components of this treatment; allergy to salicylates (i.e., aspirin); who has taken Roaccutane or Accutane within the past six months; had chemotherapy or radiation therapy; who suffers keloid scarring.
For further treatment information, contact us to request our FAQ brochure.
All peels are fortified with time-release technology and other intelligent ingredients to control the release of acids into the skin, minimising irritation levels & allowing us to prolong how long you can keep the peel on the skin.

Universal AHA: Suitable for everyone and any skin concern, it visibly brightens, smoothens, decongests, and revitalises the skin. Ideal for a first time Peel or to maintain results from other peels.
Active acids Glycolic, Lactic, Mandelic – 23.1%
Rewind: Helps to promote collagen production to reduce the appearance of fine lines and wrinkles.
Active acides Glycolic, Mandelic, Pyruvic – 46.2%
Even: A brightening peel targeting sun damage, hyperpigmentation and dull, uneven skin. Helps to restore a more even and radiant complexion.
Active acids Glycolic, Lactic – 48.9%
Clarity: A powerful blend of acids that sink deep into pores to effectively clarify and decongest the complexion. Rapidly brings blemishes under control and dramatically reduces the risk of future breakouts.
Active acids Glycolic, Lactic, Mandelic, Salycylic, LHA - 47.8%
Sensitive PHA: A new addition for extremely sensitive or redness-prone skin to visibly smooth skin texture and help promote a stronger skin barrier.
Active acid Gluconalactone – 23%

For further treatment information, contact us to request our FAQ brochure.