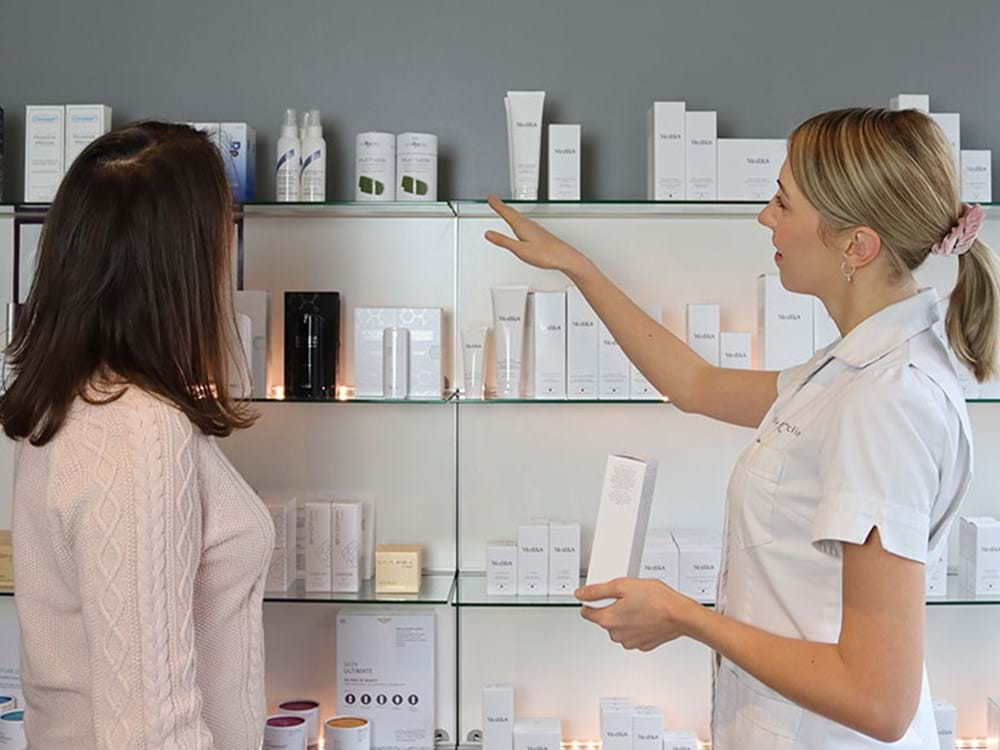 The YOU Clinic & The Brands We Work With
At The YOU Clinic we only work with brands that we believe in and that we know work.
We have partnered with the British brand Medik8 since their launch in 2009. They make the best Vitamin A products on the market. We love the fact that they are constantly striving for improvements in their formulas and also looking at their environmental impact. Recently they removed all plastic inserts from their packaging and now they are reducing the size of their boxes to lower their carbon footprint when shipping products.
Byonik Skincare from Germany, a new range for us since 2020. Seal Serum is fast becoming one of our best sellers in the clinic. They are also introducing refill sachets for their creams, saving on excess packaging and providing a cost-benefit for the customer.
Rachel and I have worked with Decleor since 1998. Their essential oils and balms are still the best and we use their professional lines in our facials. Whilst we do not stock a lot of their retail we can order on request for clients.
Dermapen Dermaceuticals from Australia, are designed to be used post Dermapen treatment however we would recommend their Cover Recover sun protection for everyone - they have different tints available depending on your skin tone and a new Clear, the perfect sun protection all year round.
Advanced Nutrition Programme supplements address the need to 'feed our skin' from the inside out. The supplements are far superior to any high street supplements. They have been triple tested to prove their efficiency, manufactured responsibly when it comes to fish oils, and all packaging fully recyclable and printed with vegetable inks on their packaging.
Revitalash serums simply work. Devised by a Physician & Ophthalmologist, Dr. Michael Brinkenhoff when his wife developed breast cancer and he witnessed the impact of losing her eyelashes and brows, he set about making a serum that helped them to regrow. It works. We adore his passion and that they are year-round supporters of Breast Cancer Awareness, with a portion of profits from all sales going to cancer charities.