Facials at The You Clinic
All of our facial treatments are tailored to suit your individual skin needs. Suitable for both men & women, all skin types and conditions. A free 10-minute consultation to assess your skin concerns is included for any new client booking a facial. If you are unsure which to book, start with our Classic Facial which allows us to get to know your skin, to see how your skin responds to our products and from there we can advise if a different treatment would be more beneficial to you.
All of our facials can be purchased as a course of 6. Pre-pay for 5 facials and receive 1 FREE
We offer a stand-alone skin consultation to anyone who would like to arrange a treatment plan to optimise their skin health programme. This is ideal if you have any skin concerns; are not sure which would be the best treatment for you; are getting married or an upcoming big event. We will devise a plan to suit your needs. We will look at your current home care routine (please bring in all your products) your lifestyle including diet, exercise, supplements & time for yourself.
£25. Redeemable against your first facial treatment if booked within 3 months of your consultation
The You Clinic Classic Facial
A hands-on facial designed to cleanse, exfoliate, hydrate and correct imbalances. The Classic Facial uses different massage techniques designed to relax facial muscles, calm the mind and relieve emotional stress, allowing you to switch off and enter a state of deep relaxation. This facial is suitable for everyone, including during pregnancy (after the first trimester and right up until your due date).
| | Senior Therapist | Skin Specialist |
| --- | --- | --- |
| 60 mins | £75 | £85 |
An express version of our Classic Facial. Suitable for those who lack time and want a quick boost to their complexion..
| | Senior Therapist | Skin Specialist |
| --- | --- | --- |
| 45 mins | £60 | £70 |
The You Clinic Signature Facial
Our indulgent and highly results-driven Signature Facial combines hands-on massage techniques with the latest advanced modalities designed to restore your optimal skin health. This facial is bespoke to your individual needs on that day and can include a combination of the following non-invasive treatments: enzymatic peeling; galvanic; micro-current; microdermabrasion; high frequency; LED; ultrasonic; gua sha; cryotherapy; lymphatic drainage & professional masks. You just need to choose how long you want your session to be.
| | Senior Therapist | Skin Specialist |
| --- | --- | --- |
| 60 mins | £85 | £95 |
| 75 mins | £100 | £110 |
| 90 mins | £115 | £125 |
SkinBase™ Microdermabrasion Facial
A deep exfoliation treatment suitable for most skin types. A dual-action treatment to both resurface your skin and stimulate blood flow, encouraging the skin to rejuvenate itself and produce collagen and elastin. Weekly treatments are recommended for optimal results. Not suitable for hypersensitive skins, couperose, or rosacea skins.
| | Senior Therapist | Skin Specialist |
| --- | --- | --- |
| 45 mins | £70 | £80 |
Please note: Electrical facials are not suitable for those who are pregnant or have a pacemaker. Please also make your therapist aware if you suffer from diabetes or light-induced epilepsy.
"I've been coming here since Nov 2019 for laser and electrolysis, and I've seen great results from my treatments."
Jas Kaur
"I came in for an eyelash tint and an eyebrow shape and tint. Ivana was great. So gentle I fell asleep. Great. Thanks."
Jenny
"Thank you so much. My daughter's experience for her first ear piercing was fantastic. We could really see that you were careful, kind and a perfectionist! I would highly recommend."
Mika
"Many thanks Eleanor! Great care and attention and I wish I'd been before!"
Alison
"I booked for the medical pedicure and it was exactly what I was looking for. Eleanor was really professional and I have already booked my next appointment. Thank you!"
Kamila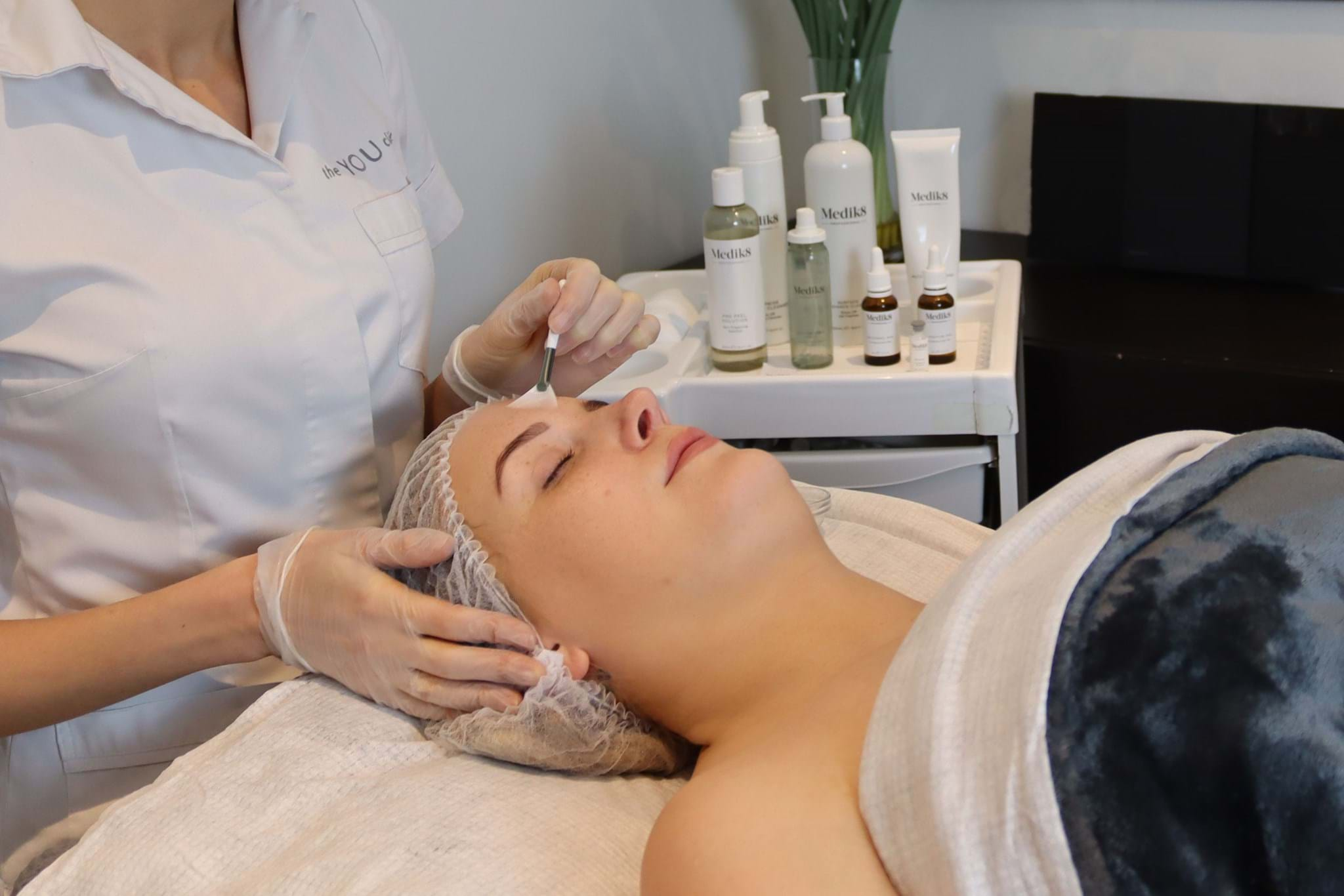 For further facial treatment information, contact us to request our FAQ brochure.