Byonik PTL Launches at the clinic
Byonik PTL Launches at the clinic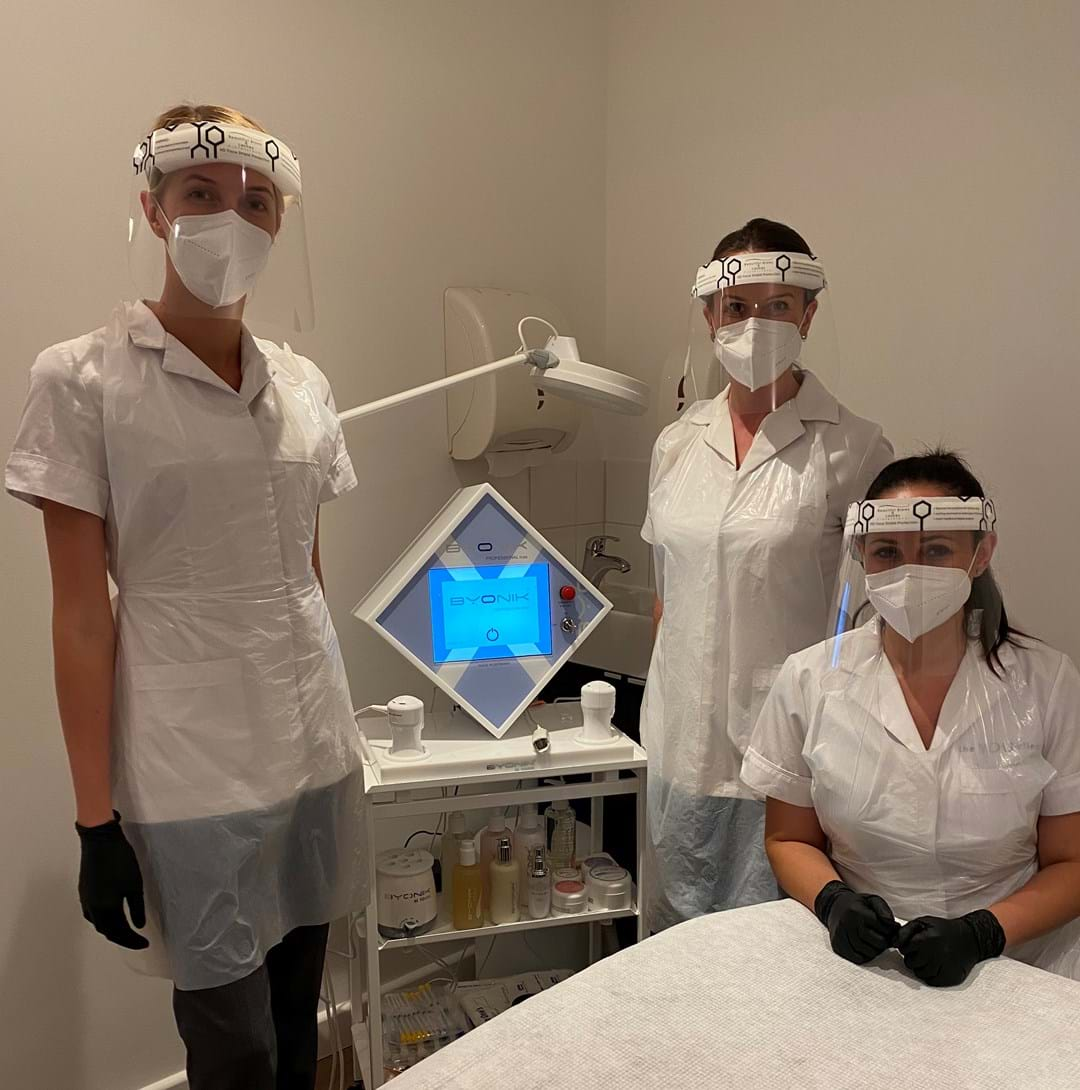 We are super excited to have exclusive use in Chiswick of the new Byonik Pulse-Triggered Laser facial.
This relaxing facial combines red and near infra red diode cold lasers with patented hyaluronic acid gels infused with antioxidants. This laser is unique because it is triggered by your own pulse rate, delivering a bespoke treatment every time.
At the exact moment when your blood is most oxygenated the laser flickers, triggering our skin cells to contract, which makes them release any toxins inside those cells, then as they re-expand, the anti-oxidants are absorbed directly into the cells. Literally changing the DNA of our cells and preserving cell life. The hyaluronic acid gel fills in those intracellular spaces, plumping out wrinkles and loss of volume.
KEY BENEFITS OF LASER
⚡️ stimulate the body to produce natural hyaluronic acid, collagen and elastin
⚡️ anti-inflammatory effect
⚡️ stimulates microcirculation
⚡️ promote metabolism (toxins are removed more quickly and effectively)
⚡️ stimulates the structural function of the connective tissue
⚡️regenerates blood vessels
⚡️anti-oedematous effect (removes blockages)
⚡️ reduces skin blemishes
⚡️alleviates broken capillaries
⚡️rejuvenates the skin
We are in love with this treatment because for the first time we have an amazing skin rejuvenating treatment that has no downtime, no pre-treatment requirements, very few contra-indications, is suitable for all skin colours, all year round. Plus it feels like you are having a spa treatment!
WHO IS THIS FOR
👉🏼 Everyone
👉🏼 Brilliant for treating rosacea, inflamed, impaired barrier skin
👉🏼 Loss of volume, ageing skin
👉🏼 Pregnant clients (after 1st trimester)
👉🏼 Cystic acne (including clients on prescription acne drugs)
If you want to experience this next generation laser facial treatment we are offering your first session of the Cellular Regeneration Treatment for only £175.
A course of 6-8 sessions is recommended. Followed by monthly or bi-monthly top ups. We will be offering 4 different Byonik PTL treatments depending on your skin concerns.
Cellular Regeneration £220 - for loss of volume, anti-ageing treatment, severe rosacea
Quick Power £145- for first signs of ageing, mild rosacea, pigmentation
Cystic Acne £45 - lasers only, no hyaluronic or anti-oxidant gels, to repair wounds/inflamed acne
Ecto Repair Treatment £175 - post accident/surgery/burn/scarring. To speed up wound healing and reduce risk of scarring