Thread vein treatment at The You Clinic
Facial thread veins can be treated in 3 different ways: Electrolysis, IPL or Nd:Yag Laser. At The YOU Clinic, we offer all 3 treatments so we are able to select the best solution for you. Each treatment carries different pre & post care and downtime, so an initial consultation is required to ensure we select the best method for you.
If you have diffused redness & capillaries all over the face IPL is the best option. A single telangiectasia will respond best to electrolysis. Whereas deep veins on the chin, inside of nostril or sides of nose respond best to Nd:Yag. But a combination of the treatments can also be used.
For more information see Laser Skin Rejuvenation or Electrolysis treatments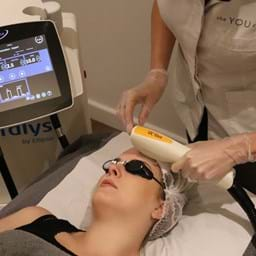 Laser Skin Rejuvenation
Dramatically improve texture and reduce pore size, making skin look fresher, smoother and younger.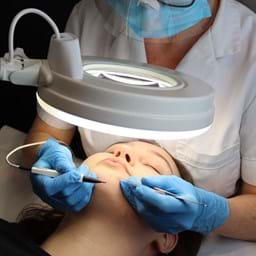 Electrolysis
Electrolysis is a safe and permanent treatment suitable for all skin and hair types.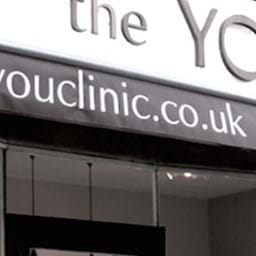 Book thread vein treatment
Book laser skin rejuvenation or electrolysis treatments for thread veins online.
"I've been coming here since Nov 2019 for laser and electrolysis, and I've seen great results from my treatments."
Jas Kaur
"I came in for an eyelash tint and an eyebrow shape and tint. Ivana was great. So gentle I fell asleep. Great. Thanks."
Jenny
"Thank you so much. My daughter's experience for her first ear piercing was fantastic. We could really see that you were careful, kind and a perfectionist! I would highly recommend."
Mika
"Many thanks Eleanor! Great care and attention and I wish I'd been before!"
Alison
"I booked for the medical pedicure and it was exactly what I was looking for. Eleanor was really professional and I have already booked my next appointment. Thank you!"
Kamila